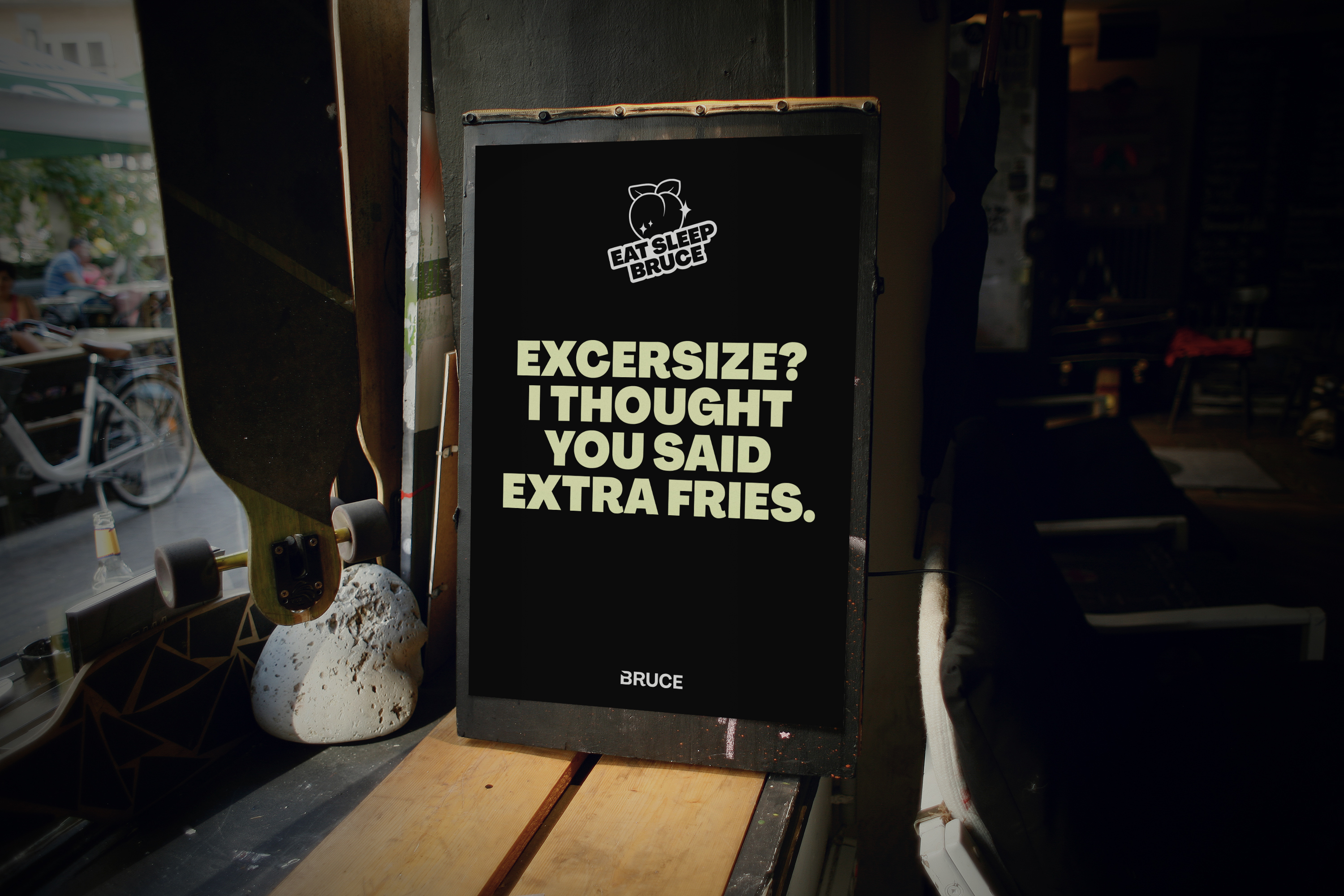 A breakout brand for a new type of gym membership
Deliverables
Brand identity
Bruce is a flexible gym membership offering the most varied range of boutique training facilities in the 6 largest cities in Scandinavia.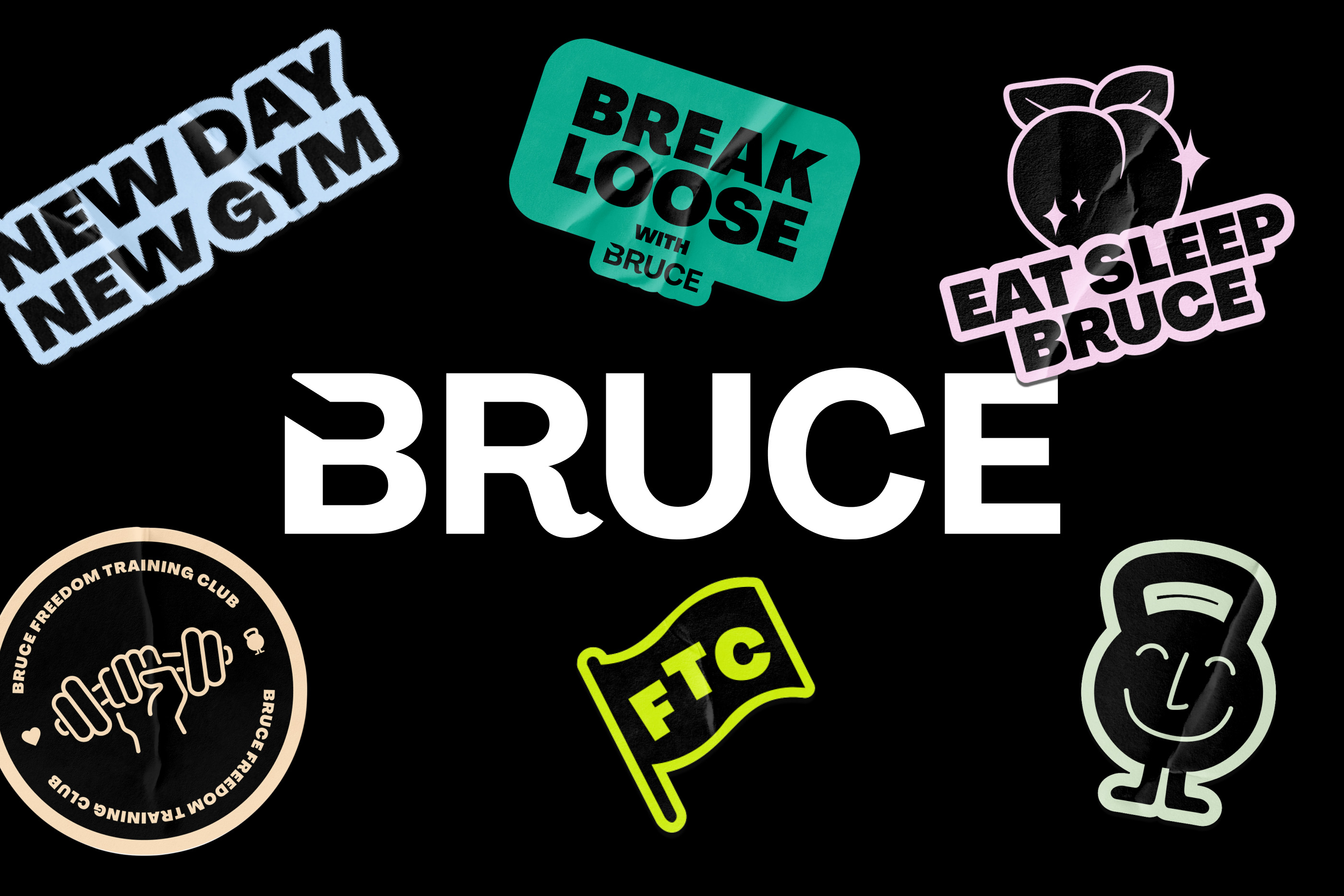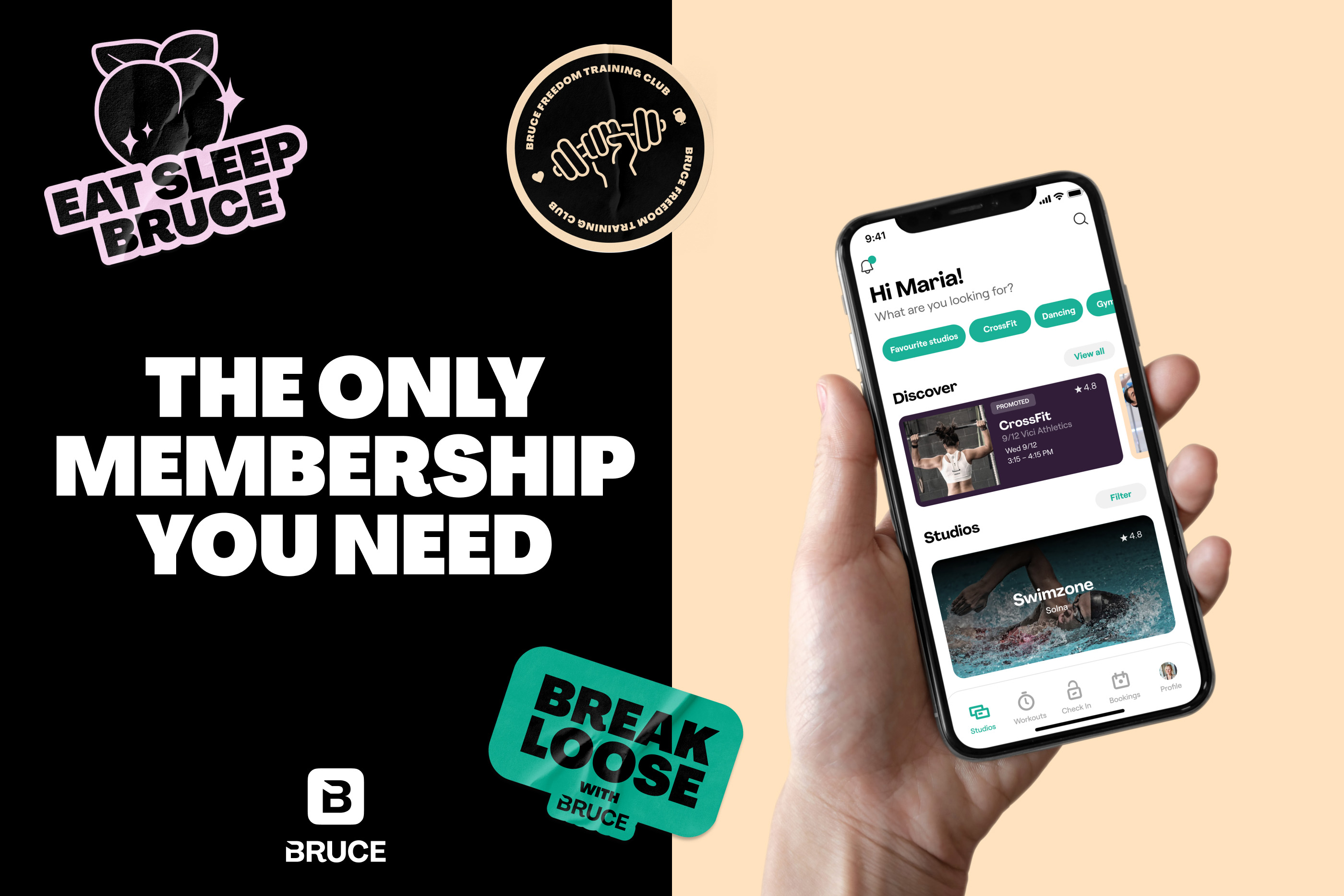 Challenge
The fitness industry has always been full of visual cliches built on performance frenzy and perfect bodies – Bruce needed to stand out against in the sea of fitness apps and gym chains – yet clearly manifest their core offering.
Solution
Bruce's visual expression was shaped primarily for their extended digital presence on the web and in their app. We created Freedom Training Club  – Deeply rooted in the characteristics of being a Bruce member – flexibility, community, adventurous and rebellious.