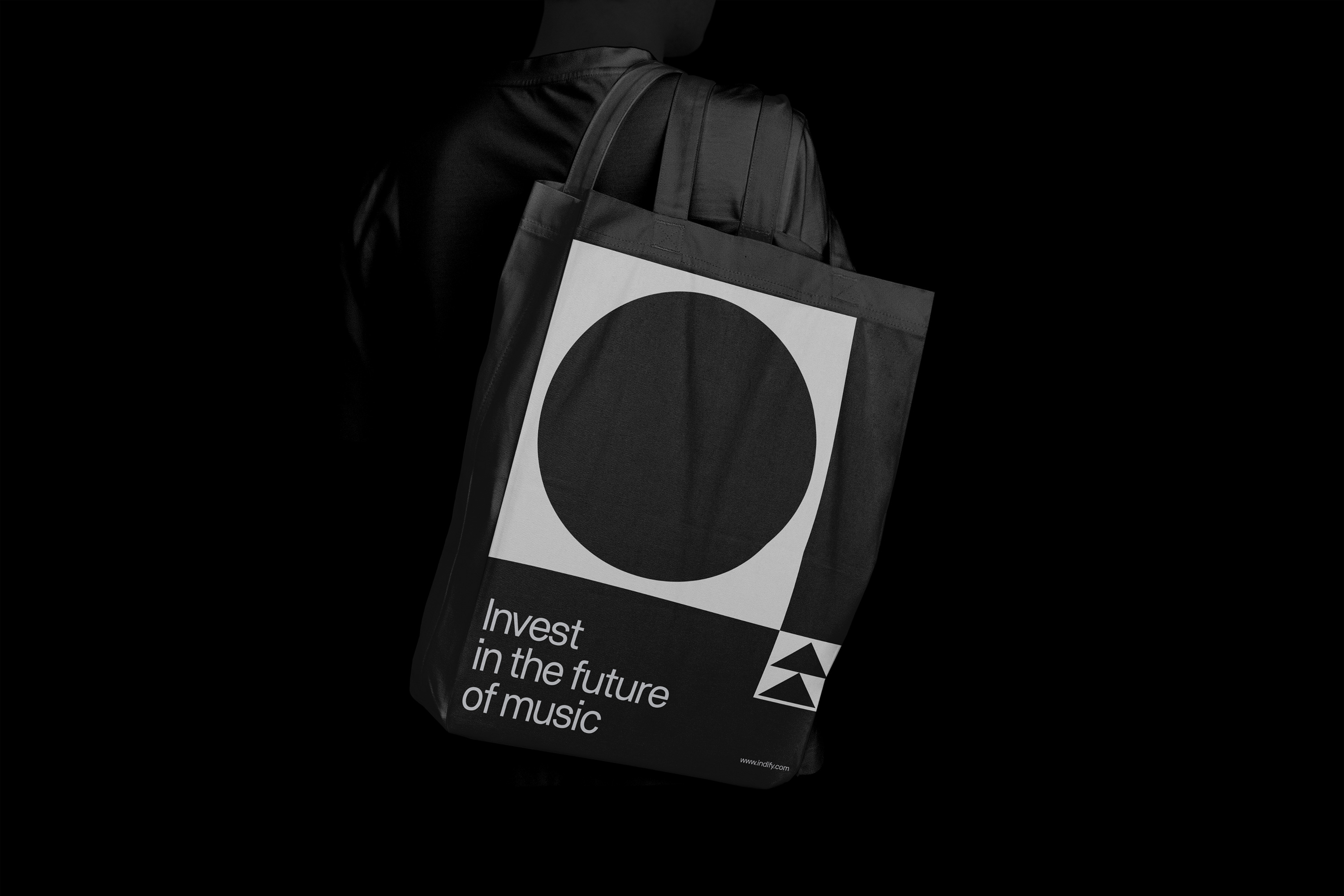 Creating a dynamic brand for a music industry pioneer
Deliverables
Brand Platform
Messaging
Visual identity
Web design
Indify is pioneering a new model for artists, enabling musicians to build profitable careers without signing a record deal. Working in close collaboration with Indify's founders and head of design, we created a brand and visual system that works just like Indify: by putting artists first.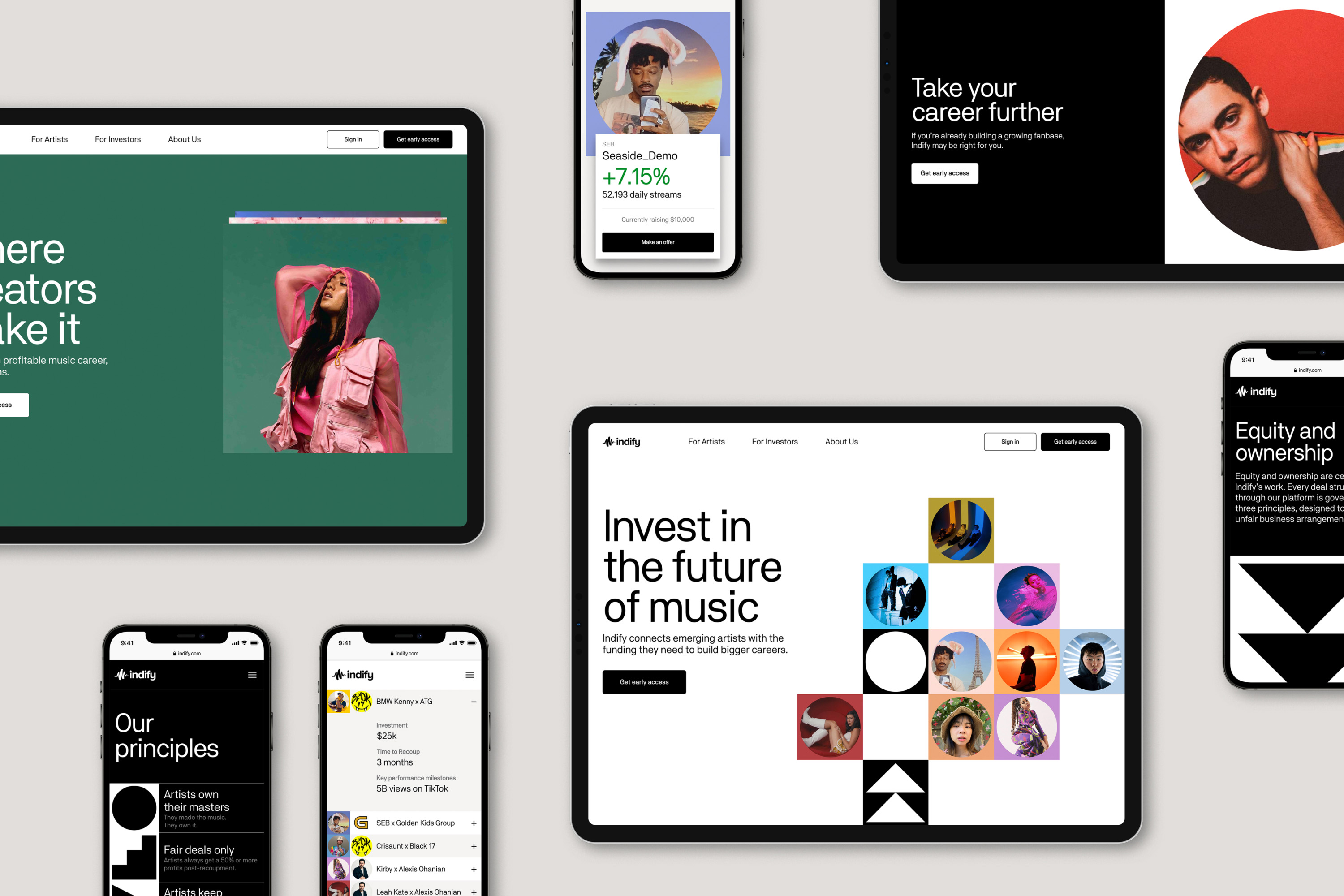 Challenge

Identity. Indify needed a cohesive, recognizable brand identity that would enhance—but never overpower—the artists themselves.
The solution

Create a spotlight. We built a system of simple shapes that Indify could use to highlight their artists. A flexible color palette meant that the brand could work with any artist photo in perfect harmony.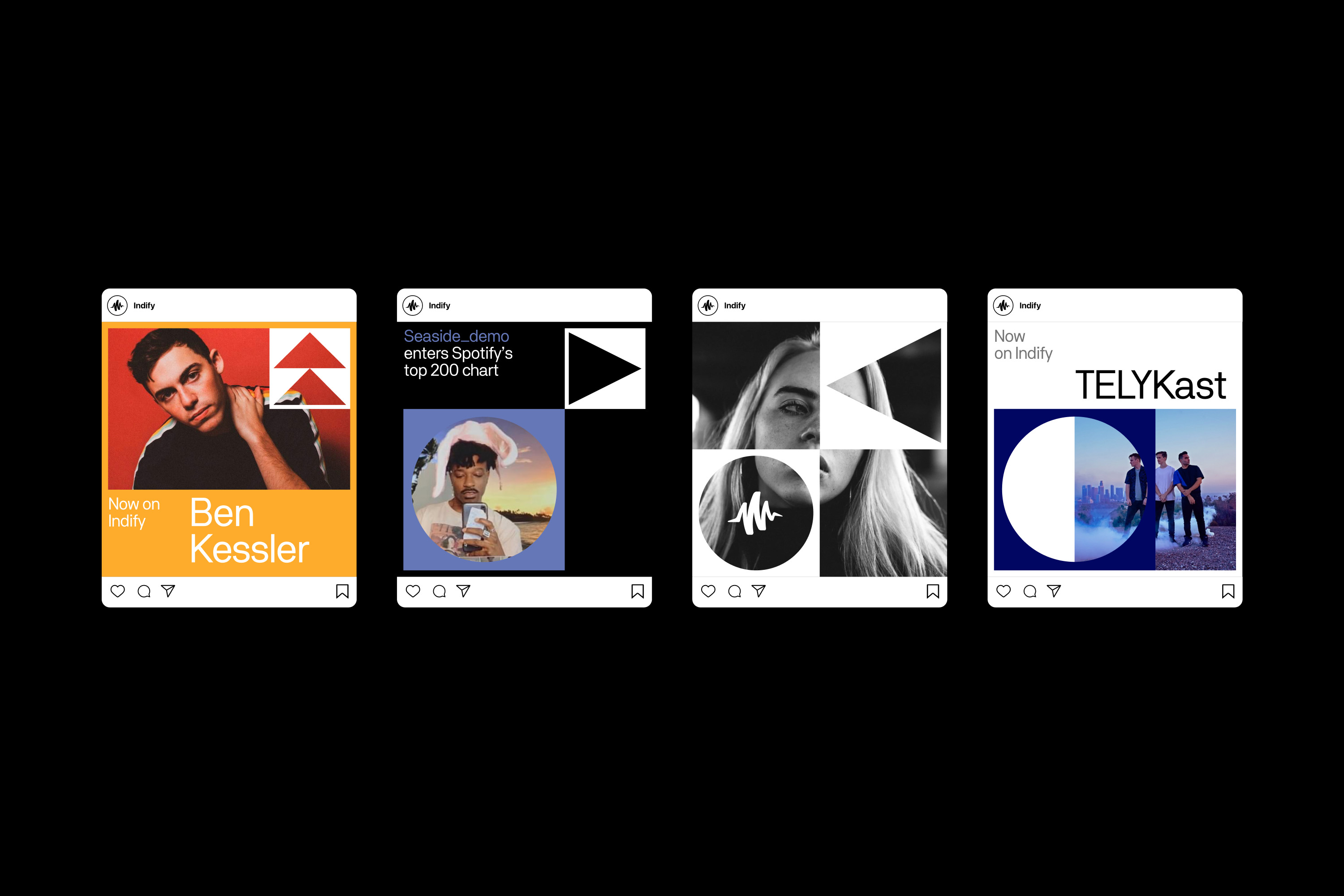 Indify is, at its core, a data-driven artist discovery platform. In addition to highlighting the artists, the tech needed to shine through as well.
By treating numbers and visualizations as part of the artist's story, we were able to create a cohesive whole.